Role: UX/UI Designer, User Researcher, Product Designer
Tools: Figma, Adobe Illustrator, Google Drive
Team: Solo Project
Design Challenge
I was tasked with designing my very own IoT. IoT stands for Internet of Things which means "a system of interrelated computing devices, mechanical and digital machines, objects, animals or people that are provided with unique identifiers and the ability to transfer data over a network without requiring human-to-human or human-to-computer interaction." (IoT Agenda)
Problem
The average American does not drink enough water on a daily basis, which can lead to many underlying health problems. Not only that but the use of plastic water bottles that most Americans use to consume their water, causes a significant amount of waste, impacting the environment.
Opportunity
How might we support Americans looking to improve their health by drinking more water and tracking their water intake, while also reducing their environmental impact?
Solution
AquaTraq a smart water filter straw that attaches to your existing water bottle to promote healthy water drinking habits and contribute to sustainable practices. The straw connects with the AquaTraq app on smartphones and watches. There you can track water intake, interact with our AquaTraq AI, Droplet, and much more.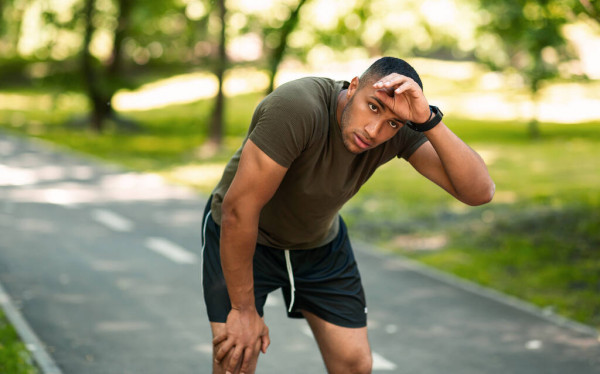 Primary & Secondary Research
According to the CDC, 43% of adults do not drink enough water and that includes 7% who drink no water at all. (CDC)
IOM recommends that the average person ages 19 and older need to drink 131 ounces for men and 95 ounces for women. (IOM)
Not drinking enough water leads to:
Dehydration

Unclear thinking and mood swings

Weight gain

Intestinal problems
Upon further research, The average human needs to drink 4 plastic water bottles a day. That's 1,460 plastic bottles per year contributing to pollution. (Arcadia)
Water Drinking Habits Survey
To gather feedback on how much water people drink a day, I created a survey and sent it out to my target audience. I asked such as:
How much water do you consume on a daily basis?

Would you like to have a method of being reminded to drink water?

Do you use plastic water bottles or reusable water bottles?

Do you recycle plastic?
Below are some highlights of the results of this survey.
Only 10%
Drink the recommended amount of water a day.
36%
Drink only 30 - 50 oz a day.
60%
Would like to have a method of being reminded to drink water.
AquaTraq Smart Straw Concept
This is an illustration I drew as a concept product design for AquaTraq. It shows how the smart straw is used and how different parts of the straw function.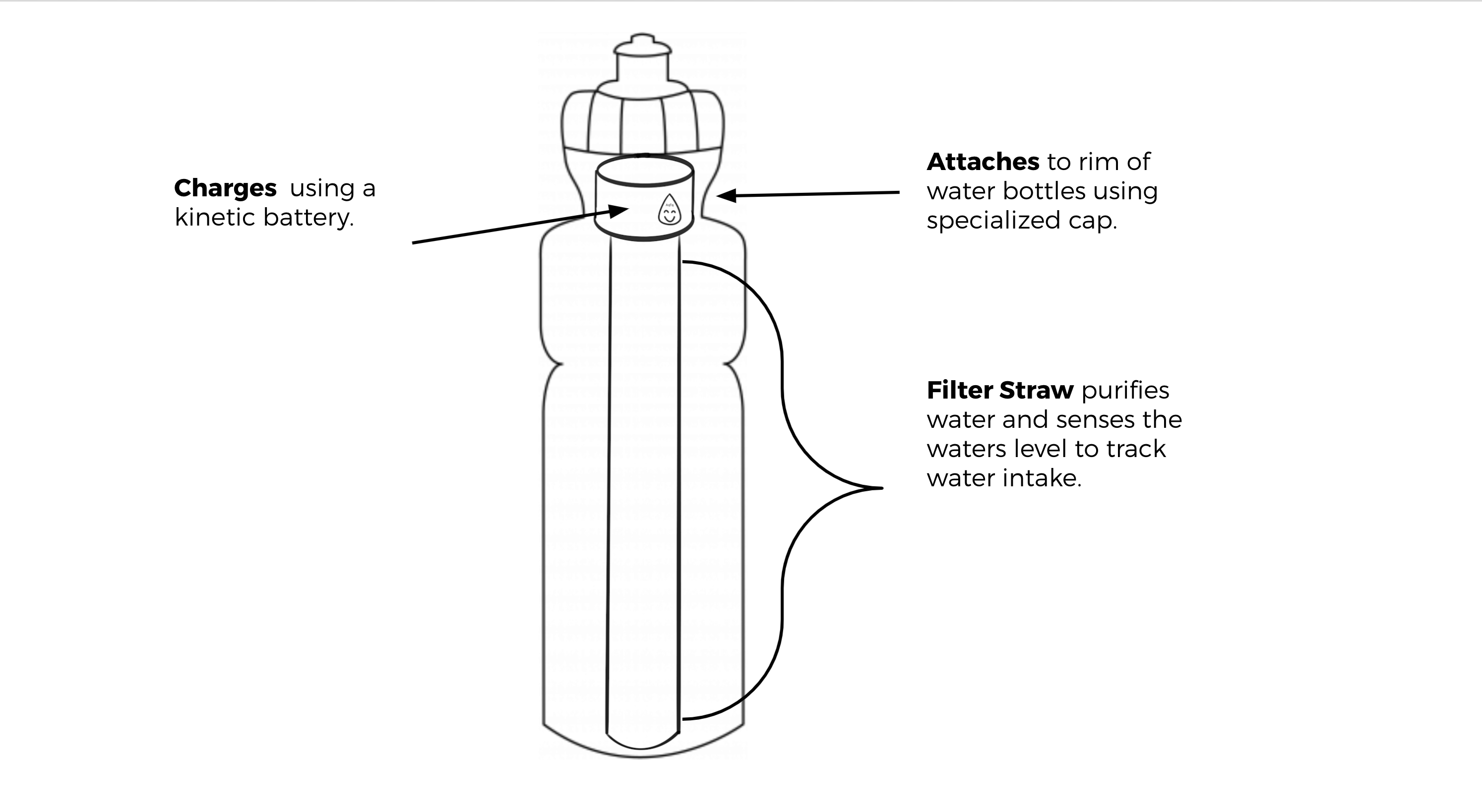 Storyboard
To illustrate how the AquaTraq smart straw connects to the app and how the user will interact with Droplet the AI, I created this storyboard.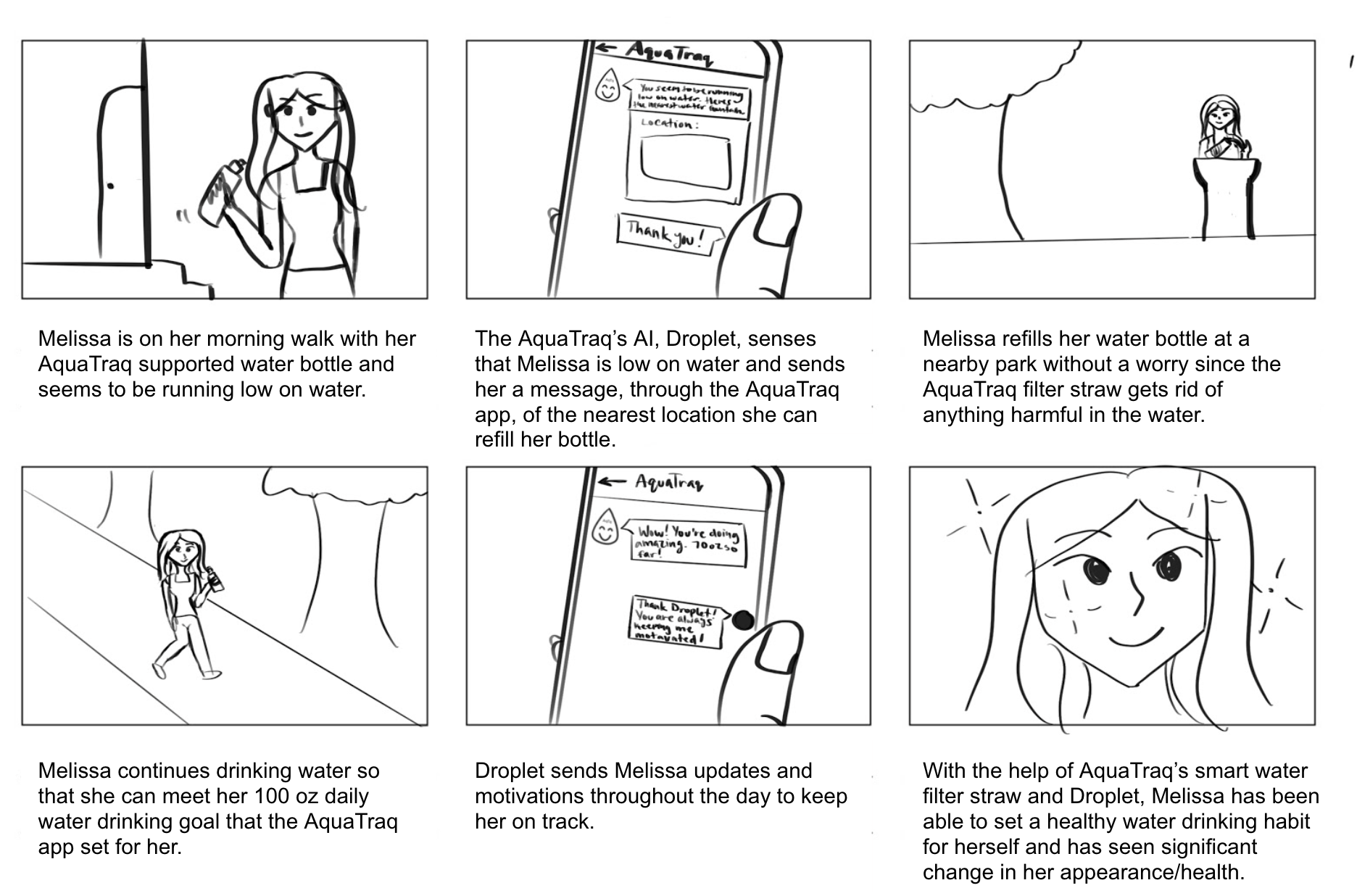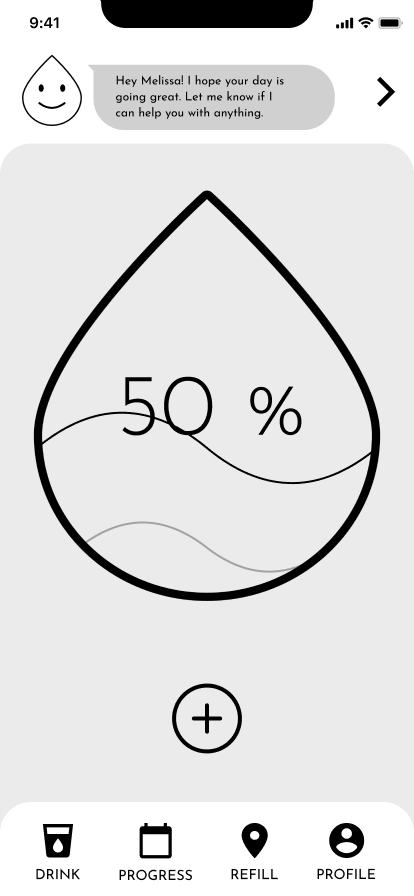 Wireframes/ Lo-Fidelity Screens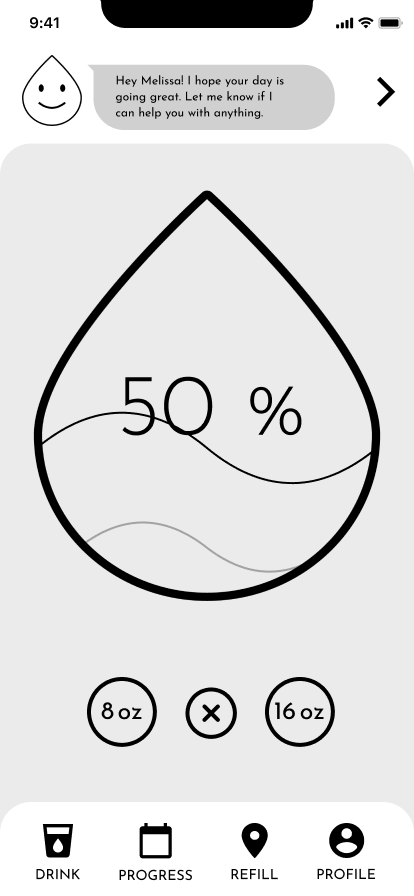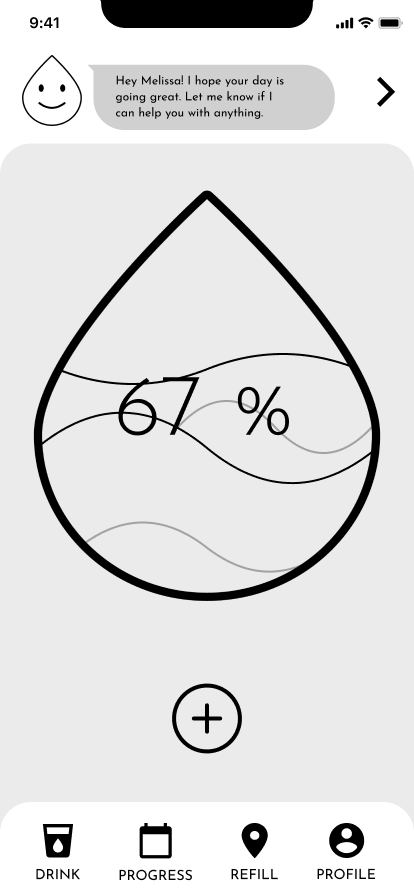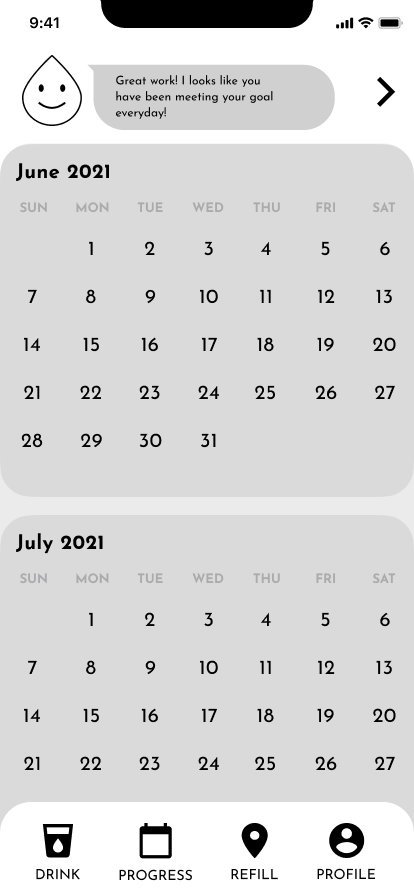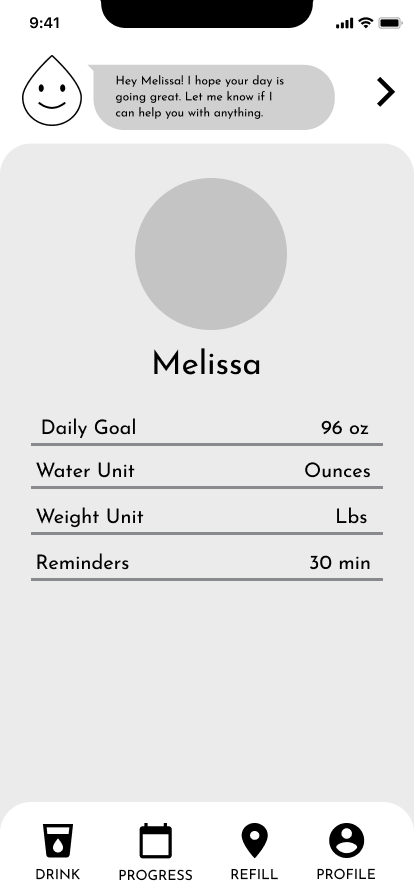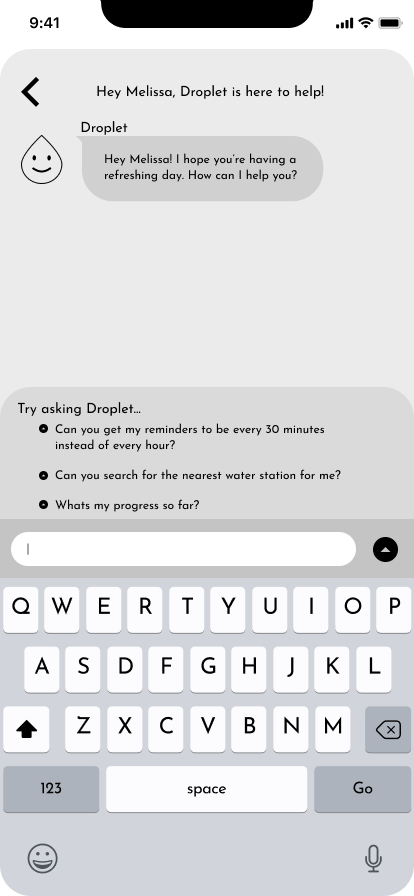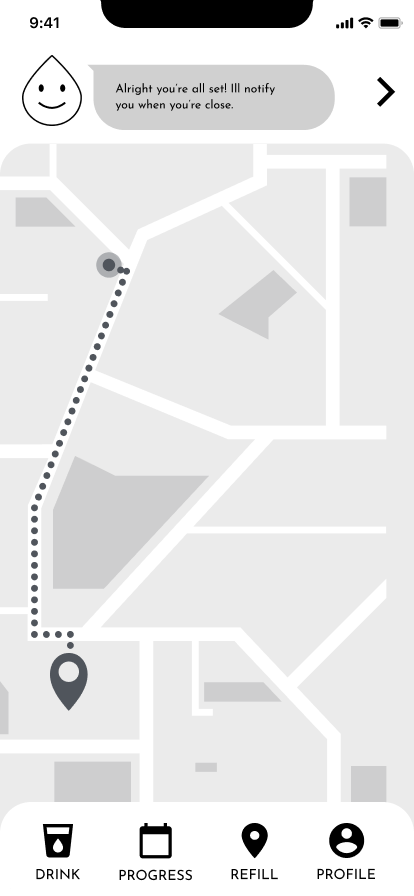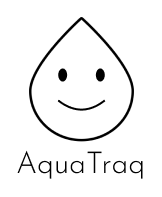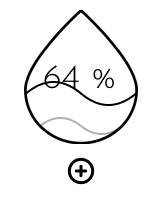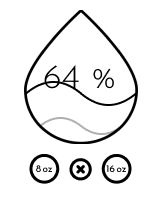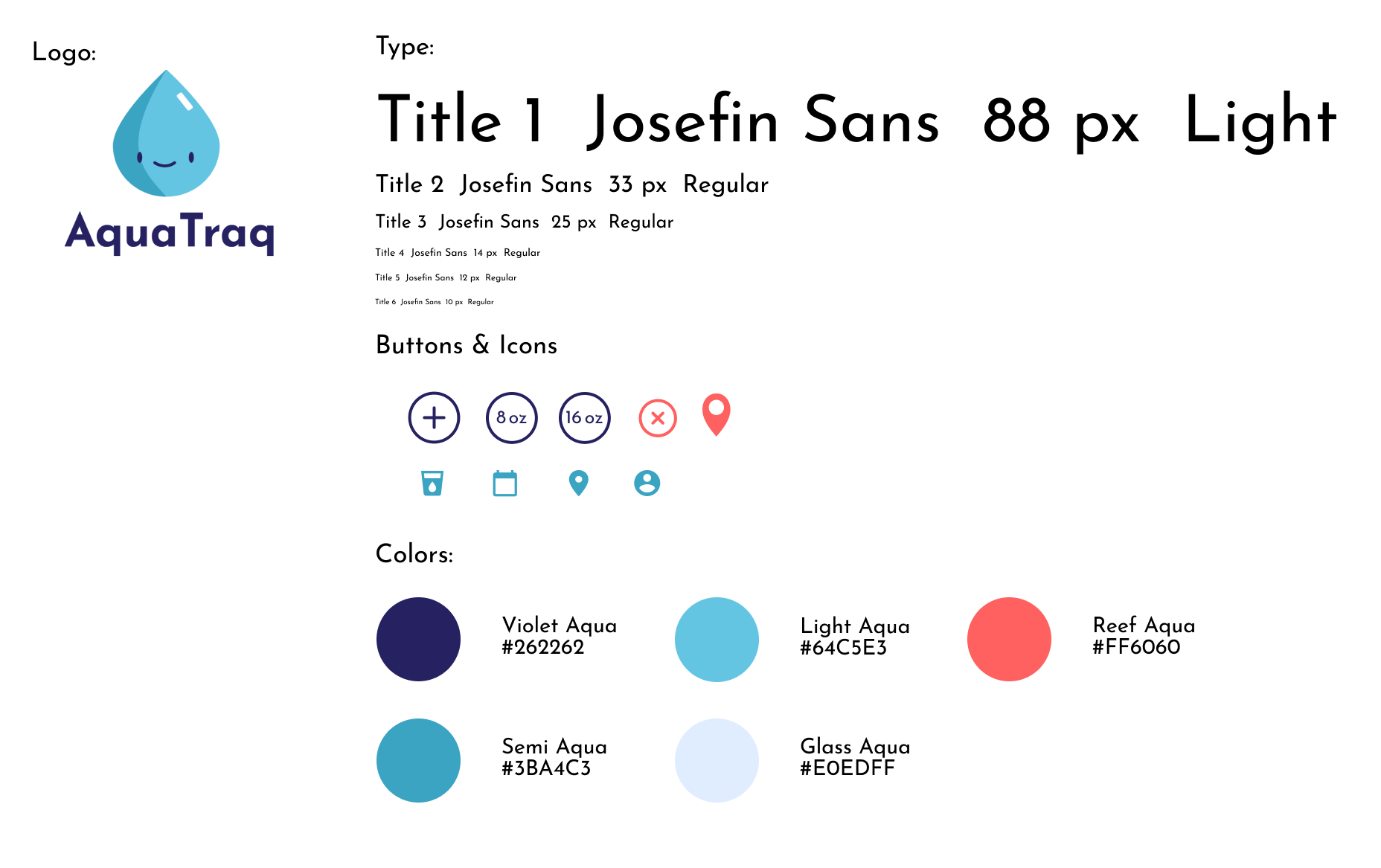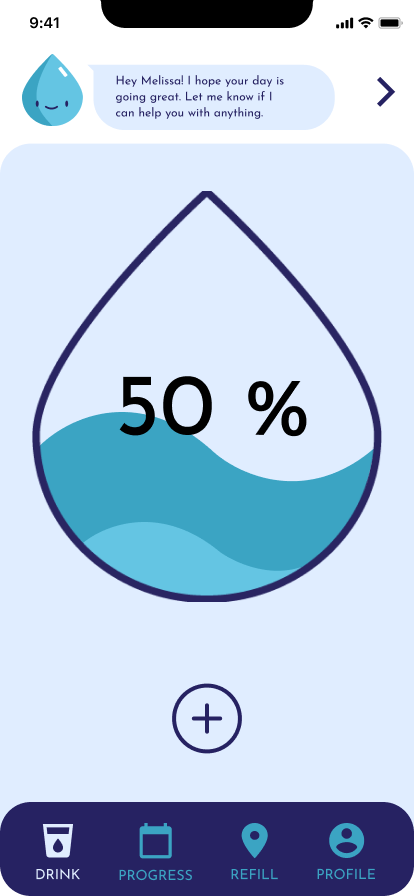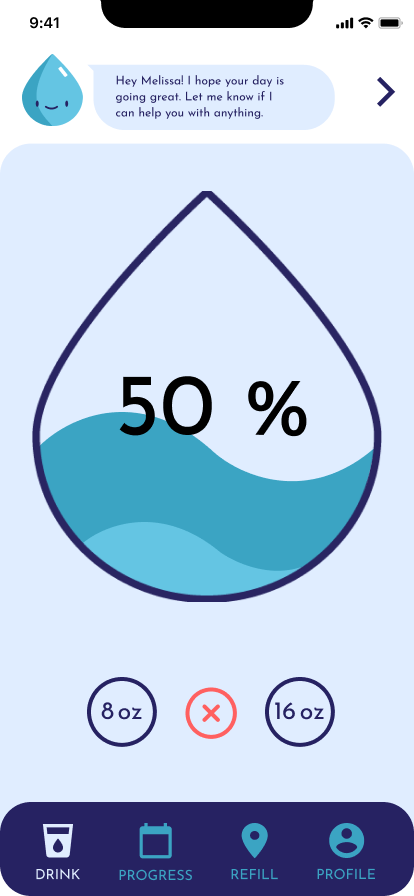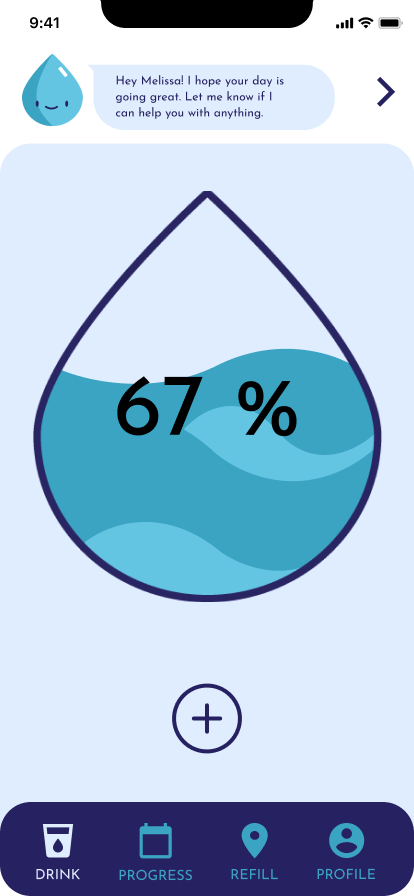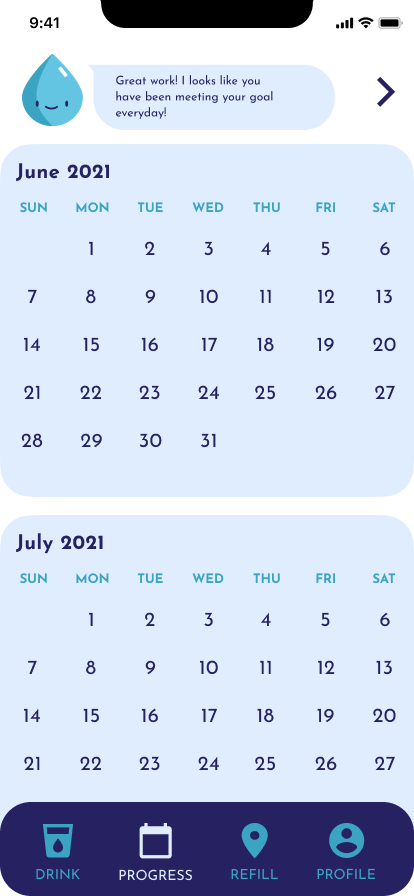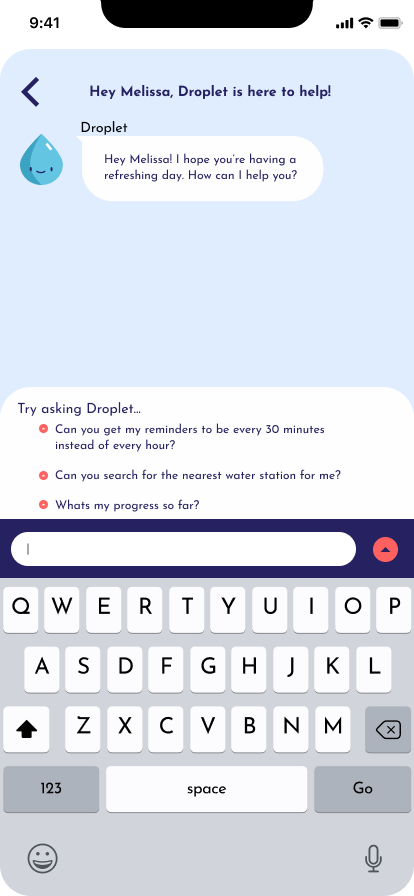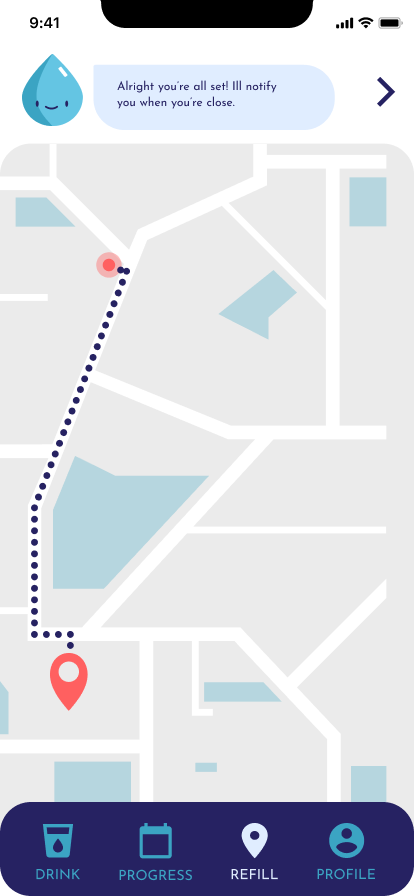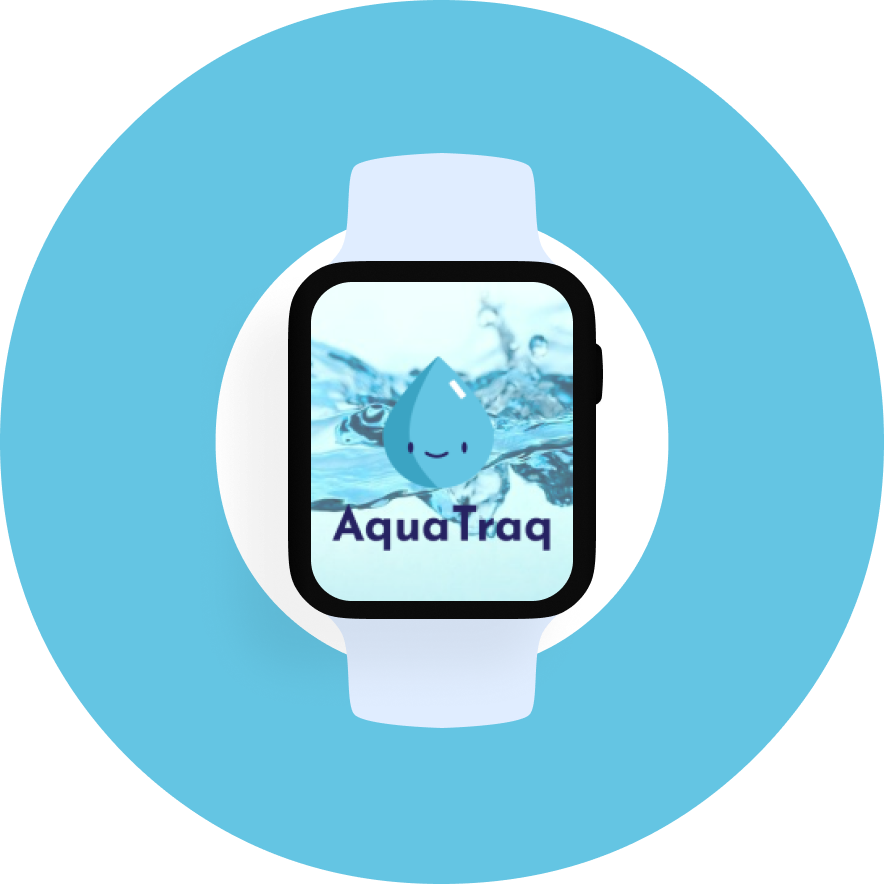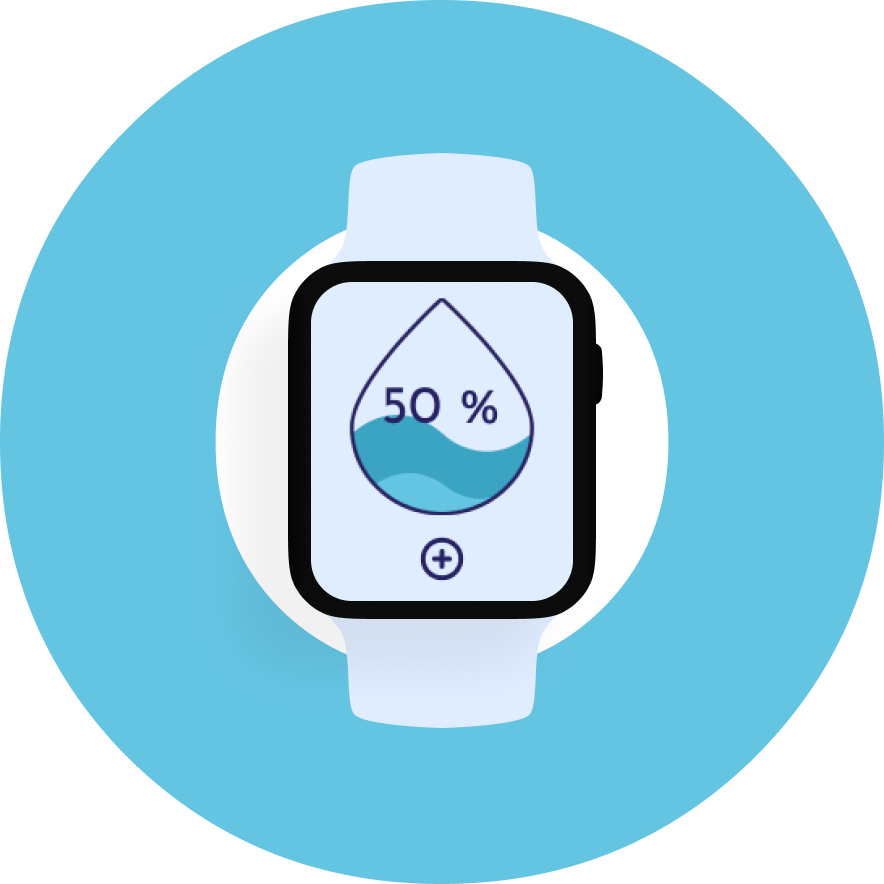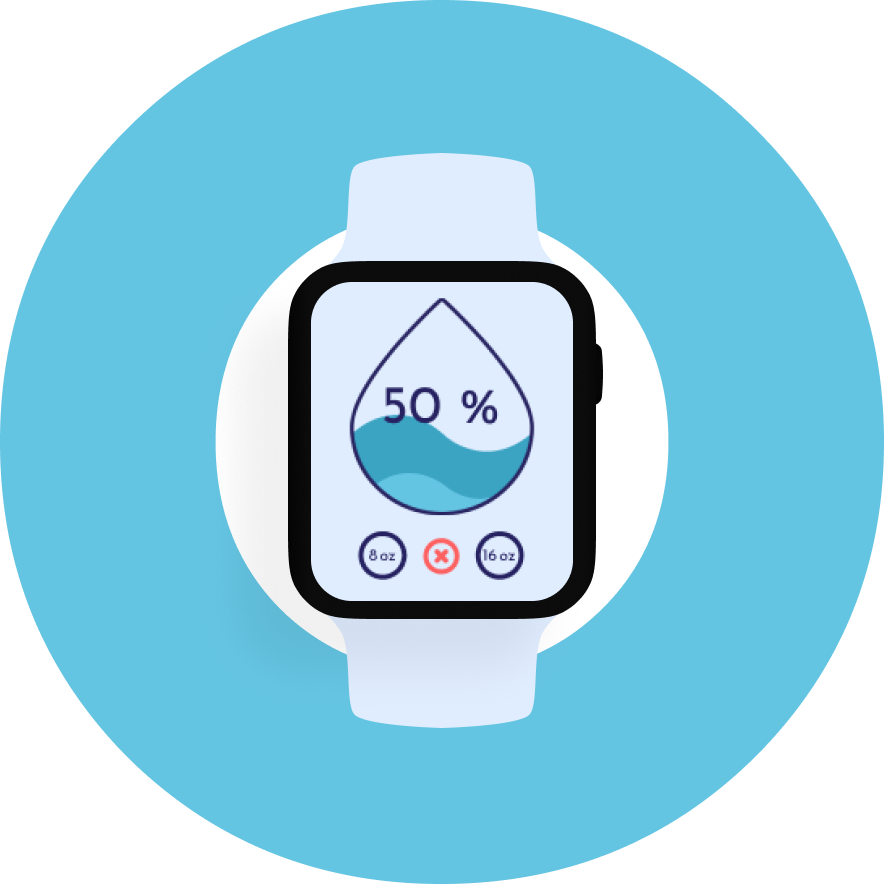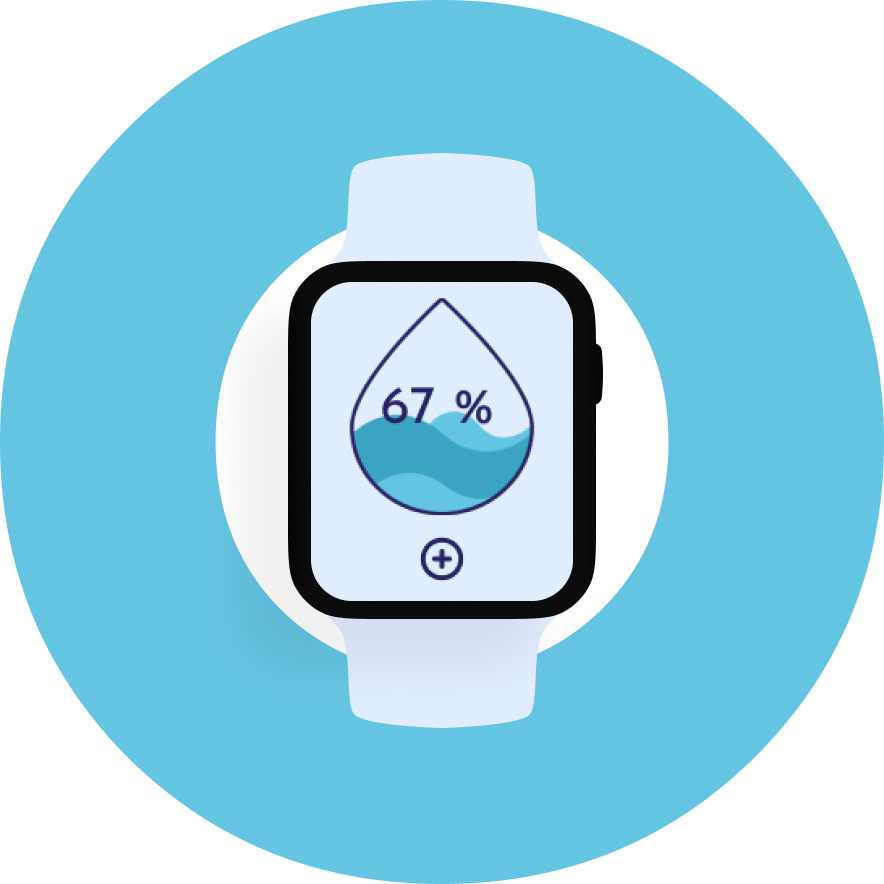 Meet Droplet! AquaTraq's AI.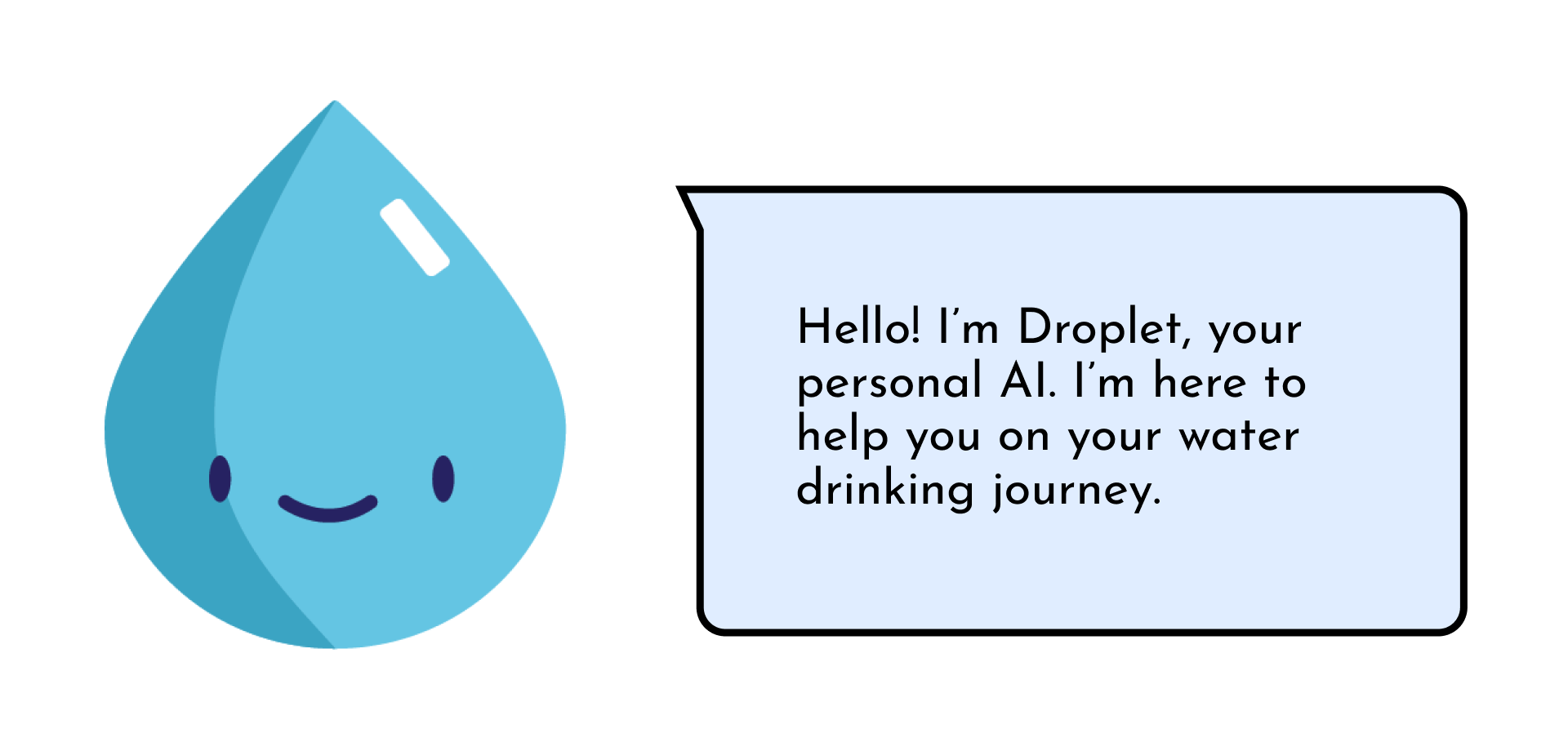 Droplet the AI
Droplet connects to the AquaTraq smart straw to help you drink more water. Droplet not only motivates you throughout the day but you can also ask it questions like:
Can you get my reminders to be every 30 minutes instead of every hour?

Can you search for the nearest water station for me?

What's my progress so far?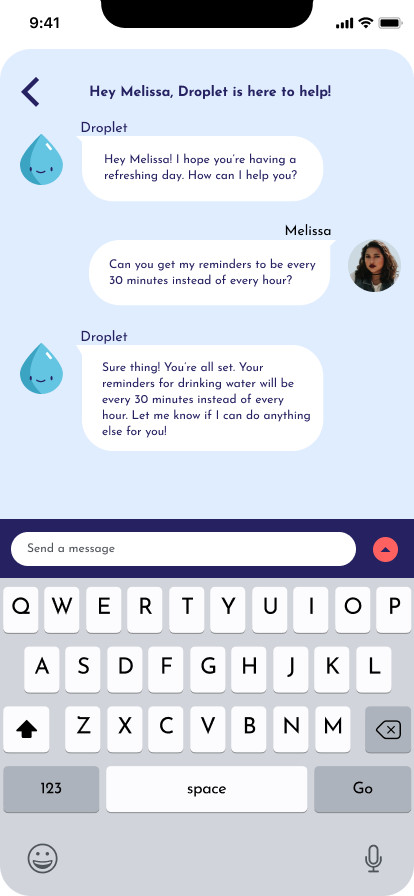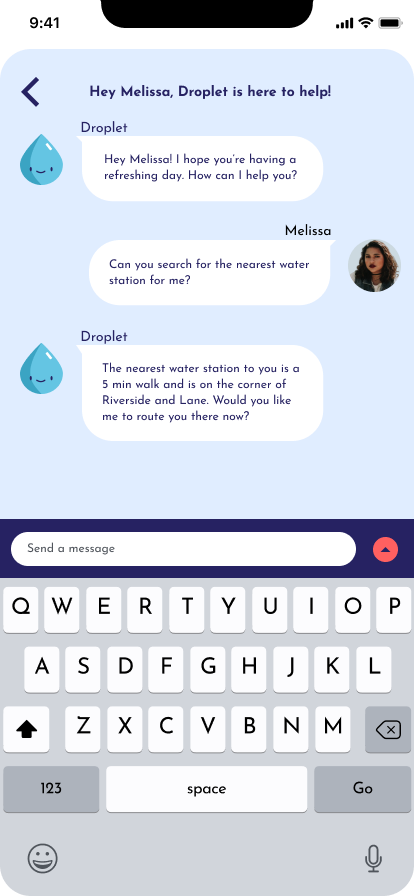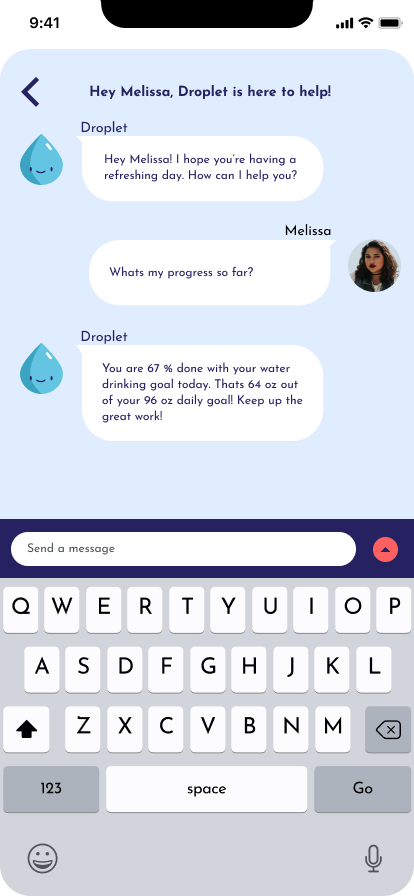 Reflection
This was a project that I came back to after only having a small time frame to complete it. I was able to finally developed the app that connects to the smart straw so that I can have users interact with Droplet, the AI I created to support my users with their water drinking journey and their path to being more eco-friendly. It was also great to finally get some real feedback from my users through the survey. I was able to conclude that the majority of people don't drink enough water on a daily basis and that most would like a reminder to drink more water. I hope to continue working on this project and my next step is to create a 3D model of the AquaTraq straw.